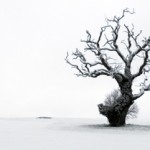 We all know that Manitoba winters can be long and cold. But that doesn't mean that your summer retreat has to remain inaccessible to you during these extended periods of cold weather. By winterizing your cabin, you can use your cabin for year-round use. Not only can you make your cabin enjoyable all year long, you'll also ensure that problems such as mold growth, moisture damages and dry rot don't take place while the snow drifts pile up outside. Use the following tips for winterizing your cabin and you'll be sure to get the most out of your summer retreat.
Prepare your Utilities- Plumbing pipes and water heaters are often drained each year when you leave the cabin. By insulating your plumbing properly, you can make sure that you're using your cabin in the winter without any troubles. Drain pipes in the bathtub, sink and shower stall should be prepped by pouring 1 cup of plumbing pipe antifreeze when you're winterizing your cabin. Turn off the main breaker at the electrical panel and unplug all major appliances when not in use.
Check Windows and Doors- It's very important to keep your windows and doors well insulated and watertight during the winter. This will prevent moisture from entering the structure and wreaking havoc on your cabins structural components. But besides preventing mold, mildew and rot, well insulated doors and windows also ensure that your cabin is warm and cozy all winter long.
Inspect your Insulation- Without the right insulation system; your winter cabin is going to be susceptible to water damages, mold growth and a host of other wet weather problems. Installing the correct insulation in your cabin is crucial to it remaining problem free throughout the winter and summer months. If you're unsure of your cabins existing insulation R-value, contact an insulation professional to assess your cabins structure so you can properly insulate your cabin for year-round use.