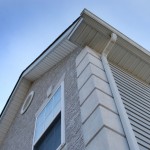 There are numerous ways to increase the energy efficiency of a structure, but nothing beats the power of a well-insulated building. Fiberglass, and spray foam are three materials that prevent the costly effects of energy loss by increasing the R-value of your structure. While all three of these insulative materials have their benefits and disadvantages, here at Spray On Systems, we offer them all to suit your energy needs and budget best. Contact us now for a no obligation estimate today and we'll help you save energy—and money.
Cellulose Insulation
Made from paper and natural fibers, cellulose insulation looks similar to fiberglass insulation. Cellulose insulation is often blown into attic spaces and walls to prevent energy loss and is one of the cheapest forms of insulation available. Spray On Systems offers a combination of cellulose, fiberglass or spray foam for the ultimate in insulation and savings.
Fiberglass Insulation
Fiberglass is made from glass and is often used in attic insulation as loose filling, but also comes in rolls known as batting. These rolls of insulation are attached to paper backing and cut to a specific width and length to fit between wall studs and attic rafters/joists. Fiberglass can be more costly than cellulose, but has a greater R-value than most cellulose insulation materials.
Spray Foam Insulation
For the ultimate in air sealing insulation, nothing beats the effects of a spray foam insulated structure. Polyurethane spray foam is applied directly to attic rafters and studs as a wet solution. As it dries, it expands and completely seals any gaps or spaces in the structure, preventing air leaks and energy loss. It can be a more costly process to install, but ensures energy loss is kept to a minimum.